Join the Glasgow Women's Library Team!
The GWL team is exceptional – this is a place where high morale within the organisation is maintained across an imaginative, dedicated team in a positive and supportive culture. We are looking for a new team member. Do you want to join us?
We are seeking a committed, creative individual who can embrace a new challenging role within our dynamic team.
It has been a particularly exciting couple of years at Glasgow Women's Library.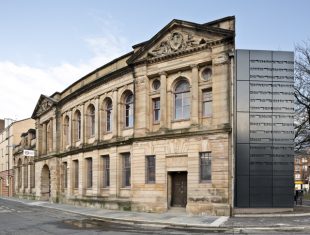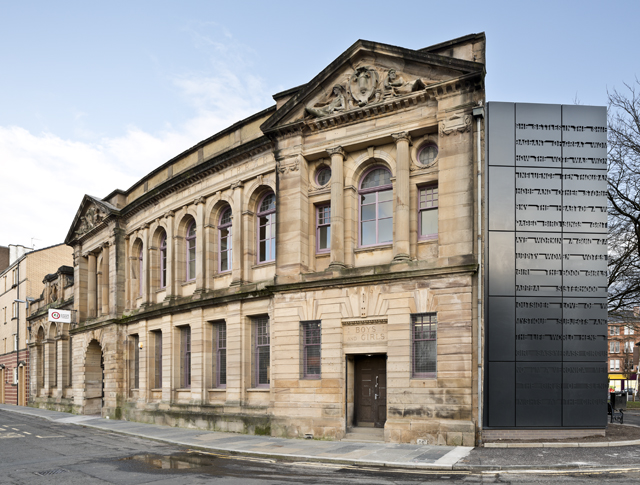 Having relocated into our permanent premises in the heart of Glasgow's East End in 2013, we have recently completed a four-phase capital refurbishment project to transform our new home into a multi-award winning venue and hub for our life-changing work.
The GWL building, a beautiful 1906 Grade B Listed Carnegie Library, underwent a £1.8 million internal and external renovation programme to create environmentally controlled museum and archive stores, a large flexible events space, several smaller learning and events zones, a new mezzanine floor and gallery walls, with a lift to the first floor installed to improve accessibility.
The Rt. Hon. Nicola Sturgeon MSP, First Minister of Scotland, opened the refurbished building, hailing GWL as 'truly a national treasure', while GWL was awarded the prestigious designation of becoming a Recognised Collection of National Significance, further cementing our status as the only Accredited Museum dedicated to women's history in the whole of the UK.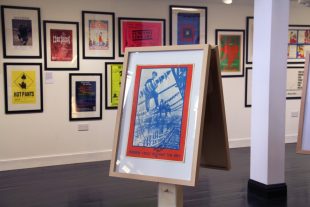 Earlier in 2018, GWL was shortlisted as one of five UK-wide Finalists for Art Fund Museum of the Year, the largest and most prestigious museum prize in the world. This is the first time that a museum rooted in activism, equalities and social justice has been shortlisted, and we are proud that GWL was recognised for our inclusive approaches to collecting, governance and programming. It is further testimony to the importance of GWL to the UK's cultural landscape and to our role in transforming the lives of women, their families and broader communities through our innovative projects and events programmes.
Job Vacancy: Development Worker
Curating, Programming, Partnerships, Participation.
This new role, in these initial stages conceived as a full-time, but time-limited post (until 30th September 2019), will build on the innovative work taking place at Glasgow Women's Library, and will be specifically focussed on adding capacity and working alongside both the GWL Collections Team (Museum Curator, Archivist and Librarian) and other staff team members developing and delivering the programming of events.
In many museums, the curatorial, widened access, education and partnership development activities are developed and / or delivered by separate teams. For example, 'Access' and 'Collections' are often in different departments. Increasingly, GWL is exploring the ways that its collections can be unleashed, used, seen and explored by all, expressing the unique collections through its programming with enhanced partnership working and curatorial risk taking, and with its staff teams and volunteers all working across traditionally siloed areas.
Hours of work: 35 hours per week
Salary: £28,106; Plus 6% Employer's Pension Contribution
Holidays: 25 days per annum plus 12 public holidays
Reporting to: Creative Development Manager
Main Purpose: Working alongside both the GWL Collections Team (Museum Curator, Archivist and Librarian) and other staff team members to develop and deliver GWL's programmes of events and creative learning opportunities, in line with GWL Core Values, the Strategic Plan, and Equality Diversity and Inclusion Acton Plan.
FIXED TERM CONTRACT, initially until 30th September 2019
Women only need apply as this job is required to be for a person of a particular sex under Schedule 9, Part 1 of the Equality Act 2010.
CLOSING DATE FOR APPLICATIONS: 12 noon on Monday 15th October 2018
Interviews will take place at Glasgow Women's Library on Tuesday 23rd October 2018. As the shortlisting process will start immediately, no late applications can be considered.
Download: Development Worker JOB DESCRIPTION and PERSON SPECIFICATION
Download: Development Worker, Part One Application Form