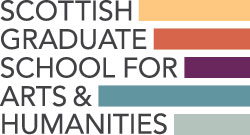 Applications are now open for an internship we'll be hosting later on in the year and into 2019 (6 months part time), funded by the Scottish Graduate School of Arts and Humanities. The programme is open to arts and humanities PhD students in Scotland, regardless of funding source.
Dates 
Six month part time duration, starting January 2019 at latest.
Project Description
Having developed and created digital resources such as films, animations, online toolkits, audio recordings and made them available online, how do we ensure these reach the widest possible audience and continue to be accessed and utilised and to have an impact?
We are looking for an intern with an interest in and knowledge of communicating and engaging with diverse communities, equalities, diversity and inclusion, digital communications and marketing, and of WordPress or other content management systems.
The intern would generate:
A guidance document aimed at development workers and senior managers on how to ensure that digital resources reach as wide an audience as possible.
A renewable workshop aimed at GWL staff and volunteers on what to consider when creating new digital resources to ensure they reach the widest audiences and are utilised beyond the life of the project which creates them.
Input to the VOTE 100 Animation project team on how best to share the animations created as part of this project and make them resource used effectively and accessibly by schools, youth groups and other community settings.
Deadline
Friday 5th October.
How to Apply
Visit the Scottish Graduate School of Arts and Humanities website to apply.