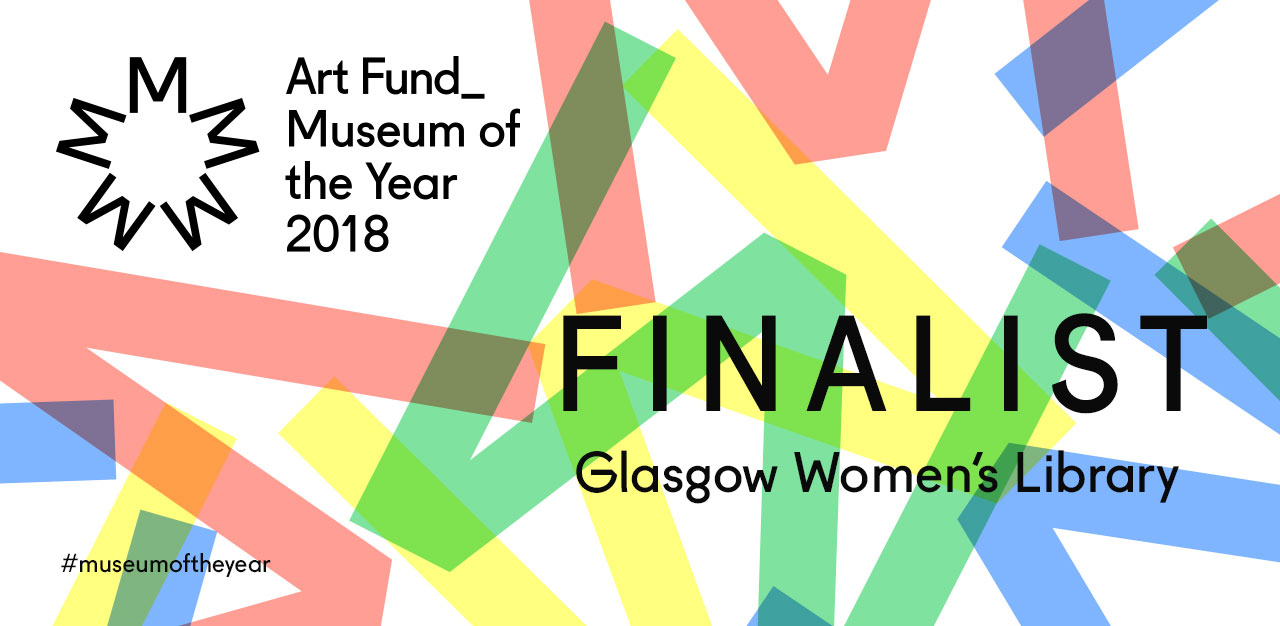 Earlier this year, Glasgow Women's Library (GWL) was chosen as one of five shortlisted Finalists for Art Fund Museum of the Year 2018, the largest museum prize in the world. The other Finalists were Brooklands Museum, Weybridge; Ferens Art Gallery, Hull; The Postal Museum, London; and Tate St Ives. The winner, announced at a ceremony at the Victoria and Albert Museum in London on 5th July, was Tate St Ives.
We were thrilled to be shortlisted and honoured to be considered as one of the five best museums in the UK, particularly as we are the first museum rooted in equalities and social justice to ever make the shortlist, and were the sole Scottish museum to be shortlisted this year.
Typical for GWL, our ambition went further than merely being a Finalist – we wanted to win, and really thought we might. After all, the £100,000 prize rewards the previous year's innovation and exceptional achievement, and 2017 marked a year of milestones for GWL, from the completion of our four phase £1.8 million refurbishment to the launch of 'Equality in Progress' (a new programme of research and events drawing on our own ground breaking work with the aim of addressing broader issues of exclusion evident in the cultural and museum sectors). Our shortlisting was also timely, coming as it did at a time of fertile public campaigns (including #MeToo) and press interest in gender, representation and inequalities (with 2018 marking the Centenary of the Representation of the People Act, the law which allowed the first women, and all men, to vote for the first time).
We are disappointed not to have won, and we would like to thank everyone from the bottom of our hearts for the incredible outpouring of love and support for GWL in the run up to and following the announcement of the winner. We were overwhelmed, buoyed and moved beyond belief by the scale of this support, and it truly means the world to us.
Social Media was buzzing with people rooting for GWL to win Art Fund Museum of the Year 2018. There was widespread take up of the official hashtag #MuseumOfTheYear and GWL's #MyMuseum, and fantastic public support expressed through the Art Fund timeline during the live coverage of the Award Ceremony on Facebook – it was clear that GWL was the 'people's choice'. GWL supporters changed their Twitter headers to virtually 'fly' our special 'Glasgow Women's Library: It's For Me' flag and photographed themselves with the real flag, from Orkney via Cromarty and Edinburgh, to Haworth in Yorkshire.

We know that so many people share our disappointment – this was so kindly and generously expressed to us in a number of ways, not least in Social Media pleas by our supporters for people to become Friends of GWL or to make financial donations, and a suggestion that we could crowdfund for the £100,000. Thank you (and welcome!) to all our new Friends and to those that have sent donations, chocolates, cards and flowers – this incredible response has really lifted our morale beyond belief.
In the post-award internal discussions we have held at GWL, we made a decision not to embark on a crowdfunding campaign since there is always a risk of this resulting in chiefly those that are already supporting us feeling under pressure to rally again to the call. Instead, we are committed to the launching of a new campaign to raise support and money from people in the arts and cultural sectors who want to support an equality and social justice arts organisation like GWL but have never done so before. There is critical capital work still to be done to make our building fit for the future and an outstanding need for us to be less reliant on public funding and be more sustainable. We want to seize the momentum created by our heightened profile during Museum of the Year and, rather than wait for change, make an 'ask'. If you are ready to help, then please let us know. We can tell you exactly how your contribution will make a difference. We will be releasing full details of our new campaign shortly.
In the meantime, we are keen to see other museums who work with social justice at their core apply for Art Fund Museum of the Year in the future. To this end, we want to make transparent the records of our work throughout our own application and bid process. We are sharing a number of documents and information for those interested in our work, or in the arts and museums sector in general, and / or for those who are researching museums (and equalities); and specifically make available what we were presenting as our claim to be considered as Museum of the Year in 2018. You can view the dossier here.
And finally, we wanted this chapter to be concluded with fun and a dose of museum activism. So, we are delighted to launch a newly designed Limited Edition Tote Bag that celebrates the power of women who are Runners-Up.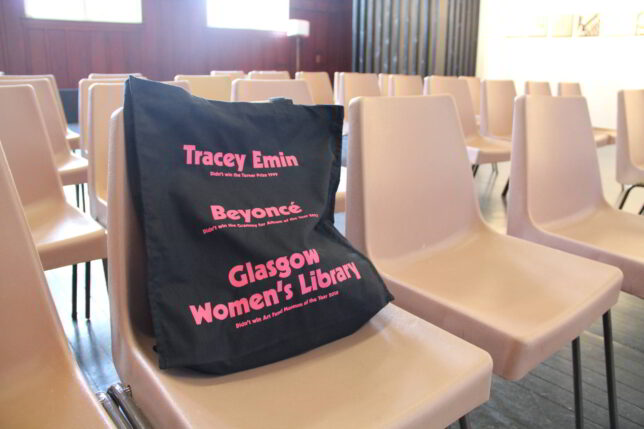 It's a great way to support GWL and have the coolest shopper in town!
Thank you once again for your unwavering belief in our work.