Approaching an Archive – Part One; Culture Shock
Allow the pleasure of introducing myself; I'm Phoebe. I'm a Northern Irish student trundling my way about Scotland and finding myself studying something I never thought I'd have a chance to at higher education; Gender Studies at Stirling University.
As part of the Glasgow Women's Library's continuing efforts to archive the wealth of the Scottish Abortion Campaign's material they hold, I'm undertaking a project to explore the archive and determine a timeline of events within the abortion campaign from 1990 onwards. Personally I've always been particularly interested in printed news media and the language of 'framing' – the ways in which articles are composed to illicit the right kind of responses from the right kind of readers – and the kinds of discussions we can have about this language. You can expect four more posts from me about this and the other documents I will encounter in the archive, but before I invite you to join me on this journey I'd like to begin with a little context about myself, my experiences thus far with abortion, and my efforts to reconcile what I know with what I am about to discover.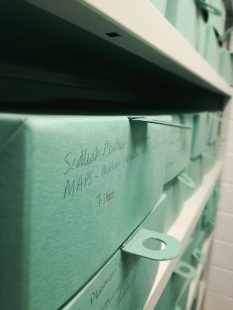 Having only lived in Scotland for four years I won't pretend to being expertly knowledgeable about it's people and politics, and so I knew very little about the Scottish Abortion Campaign when I arrived at the library on my first – rainy – day. I was welcomed in from the grey and into the warmth of a space created by some incredible women and their incredible little family of researchers. And what a space! What an archive!  What an opportunity! Shelves upon shelves of boxes full of untapped treasures just waiting for me to get my hands on them – cleanly and carefully of course.
But when I opened my first box I realised that I was in for a shock to my system. Having already discussed the contents of the files with archivist, Nicola, I knew objectively how far back the material went. I was not prepared to see so many early reports when at the same time, my own country was somewhat distracted by feuding paramilitaries and burning cars on train tracks.
Before coming to university, my experience with abortion consisted from one uncomfortable talk in junior high school and a few, even more uncomfortable classes at A Level in which the notes were only taught because they were on the specs, all two pages of them. That's right; a double sided, A4 sheet of paper was all I got in the way of a legitimate discussion about abortion.  That, and the crowds of angry protesters swarming the Marie Stopes clinic in Belfast city center every time I passed through Great Victoria Street train station.
I will confess that home still seems that way to me, and that throughout my life most of the discussion on abortion and women's health has been – and will be for the foreseeable future in Northern Irish territory – placed on the back burner in favour of talking about the bigger, 'more important' things, like the peace process, and a framework of devolution no one seems to be able to agree on for more than a decade.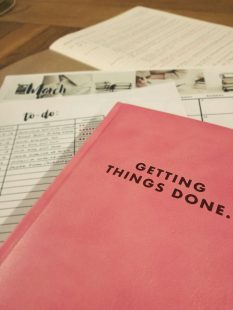 And yet, contained within these little green boxes was the story of a campaign already moving forward years before Scottish devolution took place…so what's the problem? One of my main goals in undertaking this project will be to contextualise the Scottish Abortion Campaign – the movement, the press, and the obstacles it faced – within the wider UK political climate, to try and find the answers to my questions. Who or what lay at the heart of the SAC that made is so successful? What else was happening both nationally and internationally that influenced the campaign? What's stopping Northern Ireland from keeping up?
Never before have I had access to enough information that could finally help me answer these questions. Never before have I had access to a space in which I can safely explore this information. Over the coming weeks I'll be writing about all sorts of experiences I have while exploring the archive, starting with my next post about the importance of language and framing. Join me as I examine some of print news media contained within the archive to better understand how newspapers utilised language in the early 90s to write about young pregnant women and mothers.
If you're interested in the journey of a first-time archiver then I urge you to keep reading, and join me in the comments below if you've ever anything to add.
Until next time, Phoebe x
Read Part Two // Part Three // Part Four of Approaching an Archive
Want to see the archive for yourself? Good news! The materials are available for public access, as long as you contact the library ahead of time and let them know what you're looking for. You can also search the archive directory and see of anything takes your fancy!