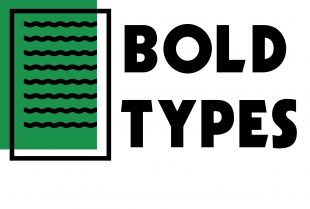 Our 2017 Bold Types Scottish Women's Creative Writing Competition marked the fifth year of Scotland's only free creative writing competition for women and we received hundreds of short stories and poems in response to this year's theme of 'Body Positive'.
Shortlisted writers read their stories on 30th November in our Bold Types Creative Writing Showcase event as part of Book Week Scotland. Our wonderfully supportive and encouraging panel of judges at the event included: acclaimed short story writer and novelist Anne Donovan; writer and intersectional feminist Sim Bajwa; Zoe Strachan, award-winning writer and tutor on the postgraduate creative writing programme at the University of Glasgow; and GWL's own librarian, Wendy Kirk.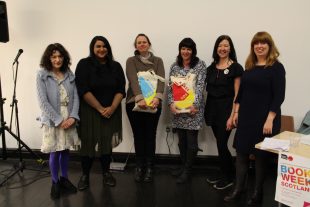 The panel had a tough time deliberating but we're now delighted to announce that the winners of our Bold Types: Scottish Women's Creative Writing Competition 2017 are Mairi Sutherland and Stella Hervey Birrell. Mairi was the winner of our short story category with Botticelli Beauty and Stella took the top spot in the poetry category with her poem Release Marks. Congratulations to Mairi and Stella and all the other women who were bold and entered our competition.
Our 2017 shortlisted writers:
Poetry:
Elizabeth Cathcart – The Year of the Hair
Ann Craig – Swingy, Shiny Hair
Stella Hervey Birrell – Release Marks
Margaret Wood – Body Talk Rap
Stories:
Sharon Boyle – Moth Woman
Maisie Chan -Bound By Love
Kathryn Heuston – Reluctant God-Daughter
Emeline Morin – Thriving
Mairi Sutherland – Botticelli Beauty