Archive volunteer, Katy Owen, tells us about a wonderful new donation to the collection.
Recently donated to the GWL Archive  is a collection of items belonging to Catherine Charlotte Robinson Morrison. Catherine Morrison was an Ophthalmic nurse, originally from Dundee who served with the Royal Army Medical Corps in WWII. In 1939, the British Army requisitioned the Cruden Bay Hotel as an army hospital and it was here that Catherine began her service.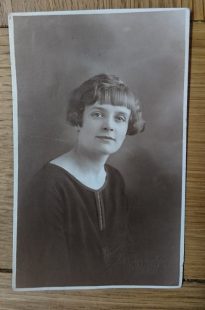 After leaving Cruden Bay, Catherine continued her service in locations across India, Japan, South Africa, Singapore and Egypt, sailing on ships including HMS Britannia, RMS Queen Mary and HMS Cumberland.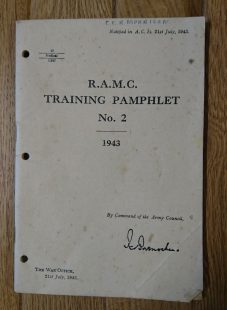 One of the items in the collection is Catherine's Diary covering 1940 – 1944. The entries are short but include information on where she is travelling, war happenings, colleagues, and letters that she sends and receives from home and makes for very interesting reading.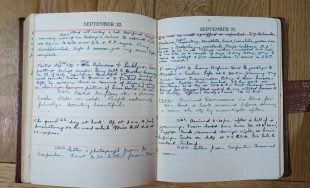 Within the collection there are 6 photograph albums and approximately 335 loose photographs. Some of the photographs have brief descriptions of content and a date written on the back. The majority of the photographs lack a description or date, however they are still able to provide us with a fantastic visual narrative on Catherine's life during her service. From looking at the photographs we can imagine the experiences that she had; the people she met, the attempts at conversations, the smells, the sounds, and of course the fear,  horror and suffering of the patients that she treated. We also gain an insight into the remarkable life that Catherine must have led.