Flash Fiction Fridays from 16th September to 16th December on Twitter!
Write a story or poem in 120 characters or fewer.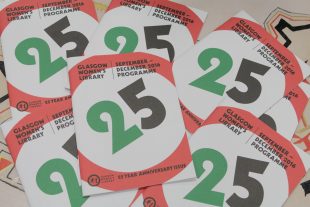 As part of our 25th birthday celebrations we'll be hosting Flash Fiction Fridays every Friday between Friday 16th September and Friday 16th December. Our favourite entry gets a GWL goodie bag! Think birthday, think silver, think 25 and get tweeting @gwlkettle using the hashtag #GWL25 every Friday. And if you don't have a Twitter account, email your entry to us at info@womenslibrary.org.uk with 'Flash Fiction' in the subject line and we'll post it for you.
Here's one to get you started: 'To celebrate their 25th, Rose ran away to join a circus, leaving Tom face down in a Victoria sponge. Not enough jam? Twit. #GWL25 @GWLkettle'