International Women's Day is always a busy time of year.
This year, we have a range of activity including our East End Women's Heritage Walk, Trailblazer event with author and singer Rachel Dawick, our third Tips for Girls workshop, exhibitions of new wall hangings in Material Matters, and an In Conversation event with author of A Petrol Scented Spring Ajay Close and GWL's Donna Moore.
Thursday 3rd March, 2pm to 4pm: Exhibition Launch of Material Matters
This project worked with women in the creation of wall hangings inspired by each person's emotional attachment to a textile that has a story to tell: a grandmother's quilt, a child's dungarees, a Palestinian embroidery, a wedding dress.
Thursday 3rd March, 5.30pm to 7.30pm: Tips for Girls Special with Margaret Montgomery
In our third Tips for Girls session we'll be talking with Margaret about feminism, women's portrayal within the media and the pressures of the idea of 'perfection' on women, as well as looking at some of the often hilarious beauty tips in the National Library of Scotland Moving Image Archive and GWL's own collection.
Sunday 6th March, 12pm to 2pm: East End Women's Heritage Walk
Find out about the women of the Templeton factory, the Suffragettes held in Duke Street Prison, the woman who set up the Barras and much more as our tour guides lead you on a guided tour around Glasgow's East End. This walking tour focuses on some of their achievements and struggles, and the radical nature of the area which gave birth to them.
Tuesday 8th March, 6pm to 7.30pm: Trailblazers: The Journey of the Boundary Riders
For three years Rachel Dawick researched the stories of trailblazing women who came out from the UK leaving all they knew behind to start a new life on the other side of the world. These stories turned into songs, a book and a final show. At GWL Rachel will be taking us on the journey including stories, images and songs from her discoveries.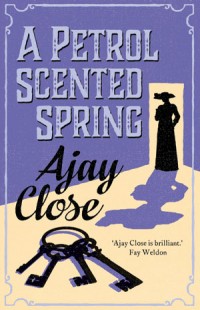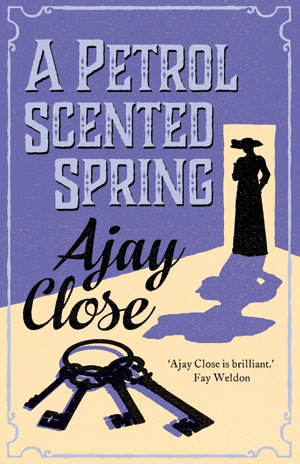 Thursday 10th March, 6pm to 7.30pm: In Conversation with Ajay Close
Ajay Close will talk about her novel A Petrol Scented Spring with our very own Donna Moore. Ajay's captivating novel looks at a turbulent time in Scottish suffragette history and portrays the real people on both sides of the Scottish struggle for votes for women.
In the summer of 1914 Perth Prison held Scotland's most militant suffragettes, women determined to fight for their rights with any weapon to hand: fire, bombs, even their own bodies. But they met their ruthless match in prison doctor Hugh Ferguson Watson. This led to protests across Scotland. Thousands of suffragettes picketed the Perth prison gates, and disrupted local church services and cinema screenings.  There were even rumours of a plot to bomb the doctor's house.
Ajay will read from her book, talk about the Scottish suffragettes and their treatment in Perth Prison and discuss what makes the suffragettes relevant to us now.
Find out what else is coming up at GWL and out and about across Scotland with our events calendar.