With our BFI LOVE season film screenings we take love from the page to the screen and celebrate films to fall in love with and films to break your heart. We are re-kindling audience passions for film and literature's most enduring love stories with a series of screenings of film adaptations and can now announce a special fortnightly prize draw with one lucky audience member taking home a goody bag with the book and dvd of the film shown at each event.
To be entered into the prize draw you simply have to purchase your ticket (£5/£3) for the event, either online or in the library, and the lucky audience member whose name is pulled from a hat will collect their prize on the night!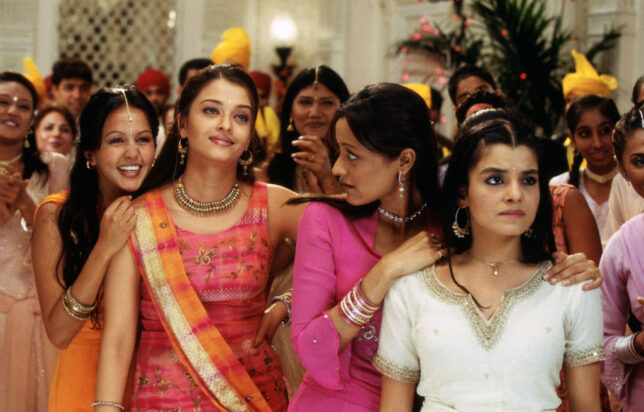 Film Screenings in the Love is… season. Tickets can be purchased at the links below, each screening is £5/£3 and includes entry into the prize draw!
Love is Dark: Wuthering Heights (15) Thursday 12th November, 6pm
Andrea Arnold's Wuthering Heights is no ordinary adaptation. Her breathtaking visual style, bold casting and foregrounding of the power of nature bring a radical freshness to Emily Brontë's classic tale of longing, prejudice, obsession and revenge.
Love is Bright: Bride and Prejudice, (12A) Thursday 26th November, 6pm
Bride and Prejudice gives Jane Austen's classic the Bollywood treatment. Different cultures collide, creating comic tension as sparks fly between a small-town Indian girl and a wealthy American. Through a delightful mix of song, dance, and humor, these opposites attract and repel each other.
Love is Queer: Orlando, (PG) Thursday 10th December, 6pm
Sally Potter's Orlando tells the tale of a young English nobleman granted eternal life. An adaptation of Virginia Woolf's 1928 novel of the same name, the film features an award-winning and arguably a genre-defining performance by Tilda Swinton.