Sustainability is a key aspect of the work at GWL, enabling and encouraging women to take control of
their own action and activism for gender equality.
As part of that Mixing The Colours has supported women to write, publish and perform their creative responses to sectarianism and share their stories with wide audiences.
Sharing Our Learning Report
To share the work of 2013-15 we have produced the MtC Sharing Our Learning Report 2015. This report provides detail on our work during the past 18 months and in-depth analysis of women's responses to the issue of sectarianism.
We have been funded by the Scottish Government's Tackling Sectarianism Programme for a further year to build on our work of the last 18 months and reach sustainability by March 2016.
Sharing the Mixing The Colours Anthology
The publication featuring the stories and poems of 15 women and commissioned pieces by Denise Mina, Eleanor Thom and Magi Gibson has been distributed across 33 libraries in Glasgow and is now available for public access.
Book and Literary Festivals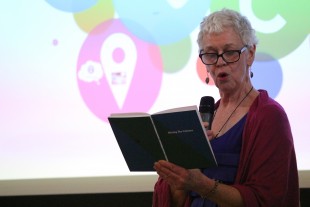 In the coming year we will deliver a programme of activities that support our existing participants to continue to share their stories and poems across Scotland and build their confidence.
Our first session on 23rd April at Aye Write Festival attracted a new audience who said that their awareness of women's experiences of sectarianism had been increased by the event.
And the coming year sees our writers perform across Scotland:
Harpies, Fechters and Quines Festival, 22nd June at Edinburgh Central Library
Just Festival, 11th -13th August at St. John's Church, Edinburgh
Appletree Writers Fringe, 23rd August in Dunbar, East Lothian
Portobello Book Festival, 4th October in Portobello, Edinburgh
Booking information will be available in the coming weeks.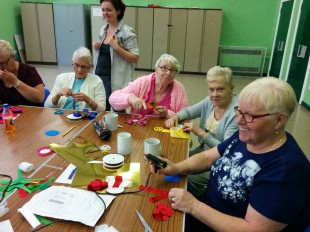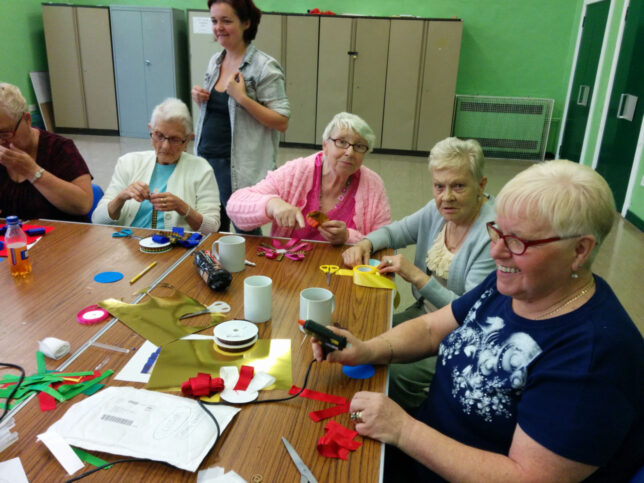 Community 
Community-based workshops remain at the core of our delivery with a new programme of discussion
sessions in partnership with Glasgow Life due to begin on Tuesday 12th May at Bridgeton Library.
In the following weeks we will deliver workshops at Ibrox, Shettleston, Parkhead and Dennistoun Libraries to encourage new women to speaking about sectarianism.
To book your place please contact Rebecca Jones rebecca.jones@womenslibrary.org.uk
Intergenerational Learning
We are currently exploring partnerships with primary school education services to engage female-care givers (mums, grans, aunts), and girls who have undertaken anti-sectarian education in school with the aim of expanding intergenerational cultural awareness.
We would like to support girls to explore and develop understanding of their mother's and grandmother's religious and cultural identities and how this impacts them in the context of family values and expectations around sectarianism.
And we would like mother and grandmothers to explore the social education programmes their girls are undertaking and expand awareness of contemporary societal values being relayed to their children which may conflict with their own or their family values.
We would like to support women to deliver workshop/s with their girls to explore and share the intergenerational cultural and religious stories that contribute to personal and collective (family) identity, to positively challenge difficult issues, encourage empathic responses and develop a shared vision of the future.
Our plans for 2015-16 build dramatically on our work to date with the aim of supporting women to speak about sectarianism and to take on the ownership of a future free from sectarianism.
Get Involved
There are so many ways to get involved with Mixing The Colours.
Please explore our project pages where you can access and download the MtC Publication, watch the MtC Film, access our specialist Resource, read book reviews from our collection of publications by women and listen to podcasts by women who have participated in our workshops.
If you would like to get involved please contact rachel.thain-gray@womenslibrary.org.uk or 0141-550-2267.