A typical response to Valentine's Day at GWL usually includes a collective rant on women being primed by society to believe that they are not loved if they do not receive some tangible proof on a predetermined day on the calendar!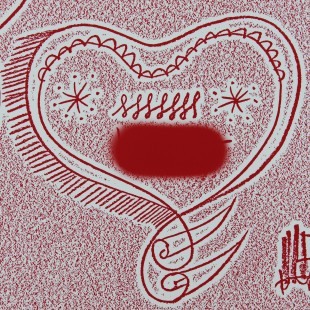 But what if there was a way to show your affection, counteract the commercialisation of love and support your favourite charity?
Well…Be you Valentine sap or cynic, GWL have created 3 beautiful Art For Lovers gift packages for a range of budgets!
The unique gifts contain a variety of items from our 21 Revolutions collection, including the 21 Revolutions coffee table book. This beautiful publication that brings together artworks, short stories and poems from some of the best known artists and writers in Scotland who have created new works inspired by the museum, archive and library collections at Glasgow Women's Library.
Each package includes our limited edition 100% cotton tote bags with exclusive Glasgow Women's Library: Makes You Think designed by Maeve Redmond and Sophie Dyer.
100% of proceeds from every sale go back into supporting the work of Glasgow Women's Library – buying has never made you feel so warm and fuzzy!
From us to you…with love x.