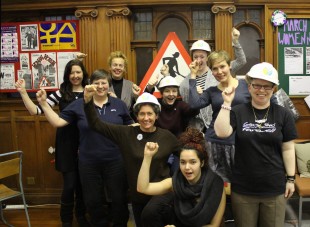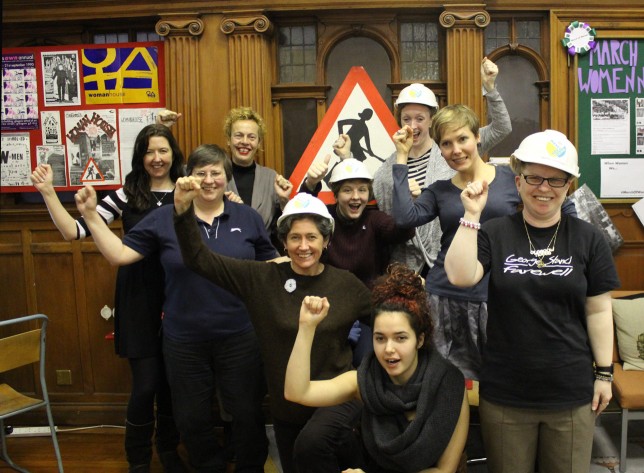 We are bursting with excitement!
Exactly a year after relocating to our beautiful new Bridgeton home at 23 Landressy Street, we are overjoyed to announce the start – at last – of building works to further transform our premises.
It has taken longer than we thought to move on to Phase Two of this project and has involved a lot of hard work, but the successful raising of just under £1m, with the invaluable support of Clyde Gateway URC, means that on 24th November our Contractors, Maxi Construction, will begin on site.
The project involves significant internal refurbishment works to create an exciting new venue space with a dedicated archive, museum showcases, new learning zones, a small café and exhibition spaces. There will also be significant external structural works, including the installation of a lift.
These major works will take approximately seven months, due for completion at the end of May 2015.
And there is further good news – while the building works are in progress, GWL will remain OPEN and delivering our usual wonderful smorgasbord of events, workshops, learning projects and other activities. Access to the Library, Archive and Museum collections will continue but a large proportion of the Archive materials remain in external storage until completion of the works.
We would like to thank our committed and talented Design Team: Collective Architecture, Arup, E. C. Harris, CDM Project Safety and Ken Boyle Partnership; and also thank hub West Scotland, the Project Managers.
We also thank our funders for this project: The Heritage Lottery Fund, The Scottish Futures Trust, The Scottish Government Regeneration Capital Grant Fund, Glasgow City Council, Creative Scotland and Museums Galleries Scotland.
In addition to the support of the above funders, we are grateful to the hundreds of wonderful people who have sponsored Library books, shelves and sections as part of our Women on the Shelf initiative – we will be honouring your dedications in the very fabric of the building soon.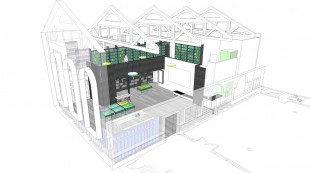 Building projects often involve an element of 'Value Engineering' and ours is no different. This means making savings to enable the most important elements of the project to be delivered within the set budget.
Consequently we still need to raise funds for remaining fittings and furniture. You can still help us through supporting the Women on the Shelf initiative – every penny raised will go to the building fund and you dedicate a book, shelf or entire section to a woman of your choice – a perfect gift at any time of year!
We will keep you up to date with developments – sign up to our mailing list or join the Library to get regular news from GWL. In the meantime, thank you for your ongoing patience – it will all be worth it!
Thank you for all your support and please do come to see us soon in our beautiful new home.