One of our cycling volunteers shares here what to expect from the Clydeside Women's Heritage Bike Ride: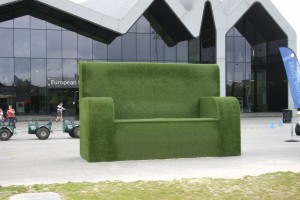 The launch of a cycle route in Glasgow commemorating the history and achievements of women who have, at some point, had a connection with the city, took place recently with a dedicated bike tour, with members of the Glasgow-based Belles on Bikes women's cycling group, and the Glasgow Women's Library, joining forces for the day.
Meeting just outside the Riverside Museum, located along the Sustrans 75 cycle route, the group set off for the Sir Chris Hoy velodrome in the east end of the city, making several stops along the way.
First was the site of the Pumphouse on Yorkhill Quay, which, along with the River Clyde itself, was once the setting for protests against nuclear submarines and also, generally, women's increasing demand to cycle more freely. Fittingly, round the corner is the Glasgow Bike Station, which frequently hosts women-only bike maintenance classes, which hark back to the introduction of the women-friendly cycle groups of the 1930s which allowed women more freedom of movement away from home.
Next, the Kingston Bridge in Anderston, an area where "women's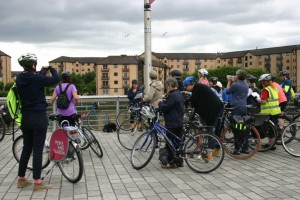 industry" (such as textiles and weaving) was an essential, but very undervalued, contribution to society, from the 18th century, through to the rise of "heavy industry", such as shipbuilding, during the 19th century. At Customs House Quay nearby, is one of only 3 statues of women in Glasgow,  "La Pasionara", dedicated to Dolores Ibarruri, a figure of resistance during the Spanish Civil War, and who received support from like-minded Glasgow women.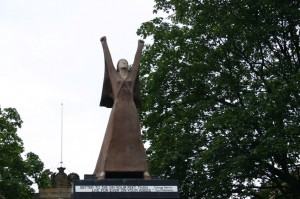 The group headed on to Glasgow Green, the oldest park in Glasgow where suffragettes would commonly meet and head out to distribute leaflets by bike. Also in Glasgow Green is the base for Free Wheel North, a cycling training centre where, much like the Glasgow Bike Station, bike maintenance classes are held, along with a bike-lending service and frequent led rides to other parts of the city.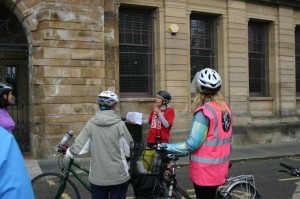 The next stop was the Glasgow Women's Library – an essential hub and place for learning about women's contributions to history and literature, and finally, the group reached the Velodrome, where female athletes of note are competing in the Commonwealth Games 2014.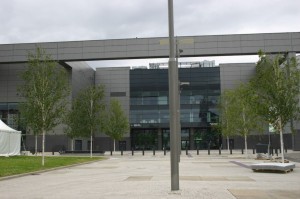 Throughout the course of a single, relatively short, bike ride, the mark that women have made on Glasgow throughout its history can be seen, and the opening of this Women's Heritage Bike Ride will hopefully encourage even more people to learn for themselves about women's legacy.