This is a list of Young Adult novels with positive female role models and messages for teenage girls. Hopefully you haven't already read all of these – I deliberately chose books that some people might overlook. The ones marked with a * are available for loan (and we would love any donations of the others!) in the Glasgow Women's Library. I've included a short summary of each, but please be careful to check other reviews if you're unsure about the content. Happy reading!
"A Brighter Fear", Kerry Drewery.* Harper Collins Children's, 2012. ISBN: 9780007446575
I included this novel because it is a beautiful and emotional story about a teenager living in Iraq. For those who don't normally read books set in these places, this is a good place to start because it's a teenage novel, but it gives a whole new meaning to the coming-of-age story.
"The Blemished", Sarah Dalton.* Amazon Books, 2013. ISBN: 9781492700203.
I chose this because the author uses the setting of a disturbing future dystopian Britain taken over by the "Genetic Enhancement Ministry" as a basis for showing difficulties faced by women in society. Mina, the heroine, refuses to be intimidated by the strong male characters and is able to see past the restrictions – no education and no right to have a child – to become her own person.
"The Book Thief", Markus Zusak. Random House, 2007. ISBN: 9780375842207.
I think many people overlook this, because it's set during WWII, but don't let that put you off if you're not a fan of historical fiction. Death narrates the story of Liesel, who steals books left out by people around her neighbourhood in order to fuel her love of reading. There are some really emotional parts and some dark messages about human mortality, so it doesn't have a lot of easy or comfortable content.
 "Fangirl", Rainbow Rowell.* Macmillan, 2013. ISBN: 781447263227.
This is a fantastic teenage book with a sweet romance. It tells the story of the shy eighteen year old Cath, while she is in college. Cath's ability to cope with family and relationship issues is touching and inspirational, but the story is also balanced by fun references to fandoms and fanfiction. It's also just a really entertaining novel, which I think lots of teenage girls will enjoy, regardless of what genres they like.
"The H-Bomb girl", Stephen Baxter. Faber and Faber, 2008. ISBN: 97805712328.
This book is an obvious choice for a list of teenage novels with great role models. Laura Mann is a teenager growing up in Liverpool in the 1960's, which makes her a tough, feisty character. However, the book is about the threat of nuclear war, and does contain a very realistic, frightening account of what life would be like after a nuclear attack. It has many different twists and is overall a well-written dystopian novel, with all the adventure and vivacity that is expected for this genre.
"Jane Eyre", Charlotte Bronte.* Puffin Books, 1966. ISBN: 9780140430110.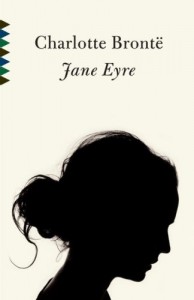 "Jane Eyre" is a good introduction to classic gothic novels, and a step up from the Young Adult gothic fantasy genre, in which women are not always well portrayed. Jane, the heroine, is orphaned and sent to live with her heartless aunt, then made to suffer the cruelty of Lowood charity school, but keeps her love of education throughout and becomes a governess. Unusual for a story written in the 1800's, she has a passionate romance with someone who is married, which defied the rules of the society at the time. Jane is a fantastic role model: she stays close to her beliefs but doesn't let the expectations of the time restrict her.
 "Being Emily", Rachel Gold.* Bella Books, 2012. ISBN: 9781594932830.
This is a novel about Christopher, who is male in appearance, but feels that she is really female. When she tells her parents that she wants to be female, she is sent to a therapist who tells him that being Christopher is right, and being Emily, the girl she dresses up as before dawn to go on a transgender website, is wrong. It takes a substitute therapist and a girl called Natalie to give Christopher a chance to be who she wants to be. This is a really emotional story which encourages a sense of self-worth, but please be careful because the emotions and situations described may be uncomfortable or triggering for some people. Otherwise, it is an informative and moving account of Emily's journey to self-acceptance.
 "Pride and Prejudice", Austen, Jane.* Wordsworth Classics, 1992. ISBN: 1853260002.
This is a famous Victorian romance novel which follows the five Bennet sisters, each with their own personalities. It is light, entertaining and gives a deep understanding of the way many women lived at that time. Austen has a lovely way of writing romances which are deeply beautiful and include strong, inspiring women who aren't afraid to ignore the expectations of society and stand up to the commanding male characters.
"Running on the cracks", Julia Donaldson. Egmont, 2011. ISBN: 9781405222334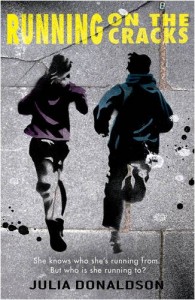 Set in Glasgow, it's a really fast-paced and tense thriller about a Leo, a girl who runs away from her uncle. It describes the people she meets along the way, and gives a wonderfully varied view of Glasgow as a city. I think this should appeal to anyone, whether they love thrillers or not, because it is such an exciting read. It's also really fun to read about places you've been to!
10."The Secret Countess", Eva Ibbotson.* Young Picador, 2007. ISBN: 9780230014862.
This is a historical romance about a Russian princess called Anna. Left penniless by the Russian revolution, she escapes to England and becomes overwhelmed by servant duties in a stately home. On top of that, she has to keep secrets: her past and her affection for one of the masters of the house. She's an appealing character but, unlike a lot of women at the time in which the book is set, refuses to give in to the wishes of the men in the story.