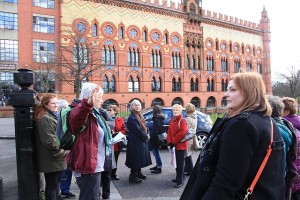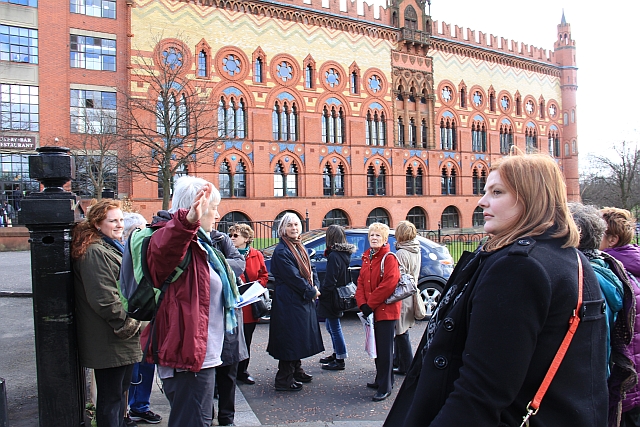 Our summer programme of Women's Heritage Walks starts at the West End Festival in June. GWL learners, volunteers, sessional staff and members of the Learning Team are involved in the development of these walks, which makes them unique and also very popular.
This year we are running our pioneering Women's Heritage walks fortnightly so make sure you have a note of all the dates and book on early to avoid disappointment.
West End Festival
West End Women's Heritage Walk Sunday 2nd June, 2pm
Hidden Gems of Garnethill: Map Launch Sunday 16th June, 2pm
Merchant City Festival
Women of the Merchant City  Sunday 28th July, 2pm
Other Women's Heritage Walks
Women of the Merchant City  Sunday 30th June, 2pm
Women of the Necropolis Saturday 10th August, 1pm
East End Women's Heritage Walk Sunday 25th August, 2pm
The walks costs £7.50 per person. You can purchase tickets direct from the library, Monday to Friday, 9.30am to 4.30pm or click here to book online.
All places must be paid for in advance as tour guides are not able to handle money on the day of the walk. Start point for the walk will be given in a confirmation email approximately 1 week prior to the walk and we will confirm once payment is received.
Unfortunately on this occasion we are unable to offer free or subsidised places on our Women's Heritage Walks for people aged 16 plus. Children 15 and under can attend the walks for free but must be accompanied by an adult. We ask that you do not bring dogs (or other pets) along on the walks. Contact us if you are unsure about any thing, we are happy to answer any questions.