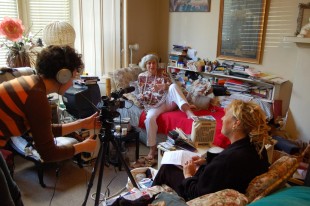 To mark GWL's 20th anniversary we have commissioned twenty of Scotland's foremost women printmakers and artists and twenty writers to make new work inspired by our unique collections.
We are looking for volunteers to help us document the artists' and writers' involvement, as well as with oral history recordings, and to share their skills with less experienced volunteers.
If you have professional photographic experience (either stills or video) and/or experience of capturing audio for oral history and synching with video, we would love to hear from you.