Reading can be a great way to boost your wellbeing. It offers the chance to experience the world through someone else's eyes, or simply to step out of your own world for a while and relax. Reading the right book at the right time can be life-enhancing, or even life-changing!
We've collected some 'recommended reads' with women's wellbeing in mind. These are books that other women have found inspiring, nourishing, uplifting or even just downright funny. They are all available to borrow from Glasgow Women's Library.


Do you have a book that makes you feel good? A book that really inspired you? Or a book that you return to again and again? Why not share it with us? We'd love to hear from you.
Recent Reading for Wellbeing Posts:
Inspired by the Black Lives Matter movement, Angie Thomas' The Hate U Give tells the story of Starr, who witnesses her innocent best friend Khalil being shot wrongfully by police in her home of the "ghetto" of Garden Heights, and how she struggles to find her identity between her home and the suburban high school she attends. It describes how she handles her grief and how she deals with the legal enquiry to his death as the only witness to the incident.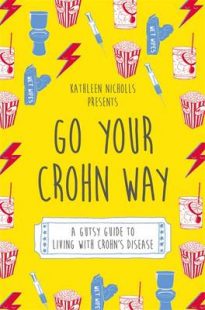 Go your Crohn Way is, in the Scottish author Kathleen Nicholls words, a gutsy guide to living with Crohns disease and aims to ease those diagnosed with, or expected to be diagnosed with, crohns into dealing with the reality of the condition. It is not a self help guide but assures those reading that yes…Crohns […]
Posted in

Book Reviews, GWL Recommends, New Books, Reading for Wellbeing, Reading Ideas
Tagged

book review, book reviews, books, crohns, Disability, new books, reading
Leave a comment
Book review – "Being Emily" by Rachel Gold (Bella Books 2012) – available from Glasgow Women's Library I was sniffing about the fiction section of the library while waiting to go into a meeting, not particularly looking for a book but curious to see if there was anything new and interesting. I noticed "Being […]