We're lucky enough to receive review copies from publishers who support our work. We have no budget for new books, so it's wonderful to receive newly published books, as they ensure our library collection continues to grow for the benefit of our users.
We're always looking for budding book reviewers! Why not pop into the library, pick one up of our review copies and try your hand at writing a review for our website? Alternatively, if there's a book you've read recently, whether from the Library or not, why not write a recommendation for our website?
Recent Book Reviews Posts:
Mother and daughter together in the car, stuck in the thankless traffic of Istanbul, on their way to a dinner party. What appears to be an everyday situation soon turns into a hot pursuit. Peri's, the mother's, handbag has been stolen and she follows the thieves to a back alley. Among the many things that fall […]
Alice Walker's 1986 short work Am I Blue is a poignant and thought-provoking story which, at surface level, details a woman's friendship with a horse she names Blue, while, on a deeper level, follows in the footsteps of Walker's other works and plays easel to a canvas upon which the author paints a bleak yet […]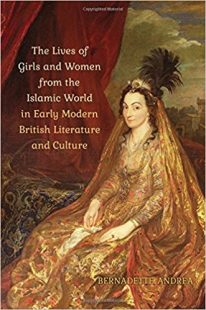 Bernadette Andrea's historical text The Lives of Girls and Women from the Islamic World in Early Modern British Literature and Culture traces it back to explore the lives of various Muslim women who came to Britain from the Medieval period onwards, either willingly or unwillingly to see how these early women were changed by and changed the lands they came to.