Everything in the library and its archives collections has been given to the library by individuals and organisations. We are very grateful for these donations of items and archives which document the history of women in Scotland and enrich the lives of the women that use the library now and into the future.
If you have any questions about the collections, or would like to see any of the items, please contact our Archivist, Nicola Maksymuik.
Recent New Accessions Posts: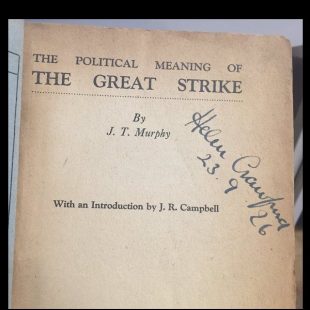 In our latest 25th birthday blog, GWL archivist Nicola talks about one of her favourite items from our collections.
In this post we hear from placement student Hannah Grout, who has spent the last 2 weeks at the library cataloguing the personal papers of anti-nuclear activist, Kathleen Miller.
Once again, it has been a busy couple of months since our last update. There have been many wonderful donations to the Collection, including lots of badges for our Badges of Honour project. Our fleet of Oral Histories volunteers are working on the stories captured for Badges of Honour and we're looking forward to making […]