Each month, our archivist and her volunteers select a unique item from the Archive to explore in detail and to show the incredible range of materials that can be found in our archive collections.
Recent Archive Item of the Month Posts: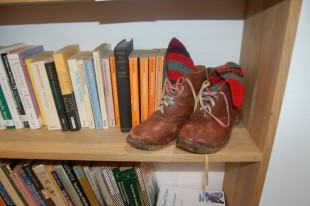 November has been the month of music at Glasgow Women's Library, with the arrival of the eagerly anticipated exhibition Music and Liberation 1970 – 1989. Deciding which item to feature as Archive Item of the Month was extremely difficult with so many fantastic objects within my reach.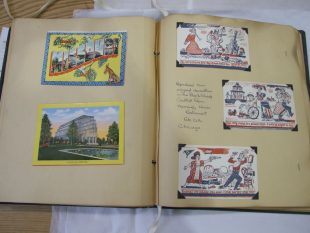 July's Archive Item of the Month has a sporting theme to it. Elaine, one of our volunteers, explores the fascinating travel album of Elaine Frances Burton and her many achievements. Archive Item of the Month Celebrating Women in Sport In relation to the much anticipated Olympic Games in London this summer, this month's archive item […]
This month, GWL celebrates International Archives Day (9th June). Yi Wen, one of our volunteers, explores Jus Suffragii, the International Women's Suffrage Newsletter. Jus Suffragii, or The International Woman Suffrage News was published by an organisation called The International Woman Suffrage Alliance (IWSA). The Alliance began in 1902 in Washington, United States of America when […]