Story Café Special: Grey Hen Press
27th July, 2017 at 12:30 pm

-

2:30 pm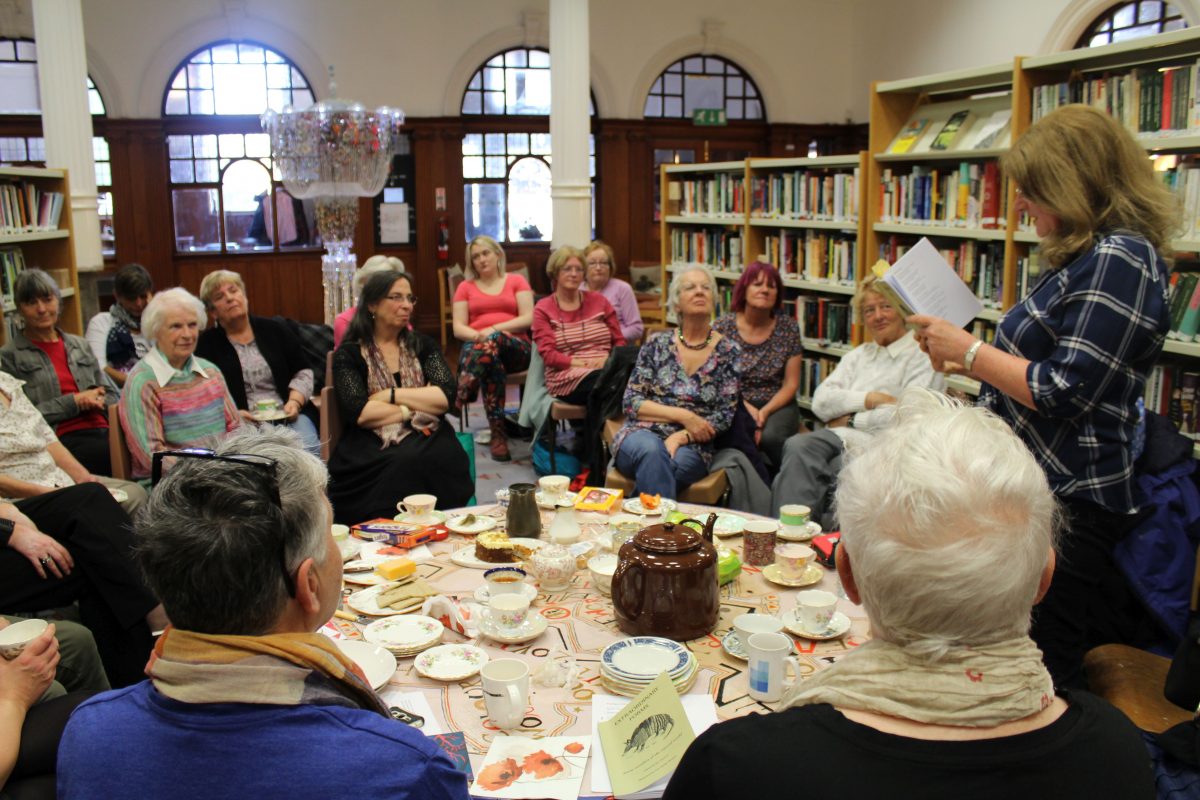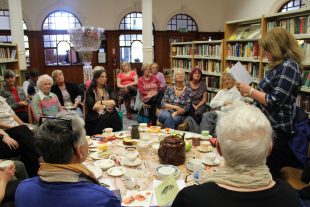 Be nourished over lunchtime with stories and poems from women writers around the world, as we rediscover the joy of being read to.  So far this year we've had our wanderlust unleashed with tales of St Kilda, our appetites whetted by banquets on Indian train journeys and our funny bones tickled by the weird and wonderful world of bookshops. Our Story Café Specials are an intimate way of hearing some of the freshest voices from Scottish writing, so top up your cuppa from our big, bottomless teapot, get yourself comfy and become a part of it all.
Story Café is on Thursdays 8th June to 29th June, 27th July, 3rd August, 24th August to 31st August, 12.30pm to 2.30pm, £2/Free
Grey Hen Press was founded by Joy Howard in 2007 to showcase older women's poetry. Why older women? Because as Joy says:
In terms of age, today's poetry publishing scene is highly competitive and demanding in terms of building up a CV. Women over 60, especially those who may have more recently started writing, are really pushed for the time needed to acquire the necessary credentials. And more generally, older women are underrepresented in the mainstream, dismissed as 'past it' much earlier than men in society, but are feisty and fabulous, with a lot to say.
Grey Hen has gone from strength to strength, with eleven, popular anthologies to its name, publishing the work of over 140 poets, both established and emerging. Join us the Story Café Special as we celebrate 10 years of Grey Hen Press with our poetry picnic! Showcasing some of the best Scottish women poets, it's a wonderful way to while away your lunchtime as we explore the wit and wisdom of older women, offering a feisty, funny and fearsome take on modern life.
Find out about all our Story Cafés this Summer here.
Booking
This event is open to all. There is no need to book. This event costs £2 full price and you can pay on the day. We offer subsidised and/or free places for students, people on a low income, unemployed or those in receipt of benefit and Friends of GWL.
Related Events