In November 2014, Wellcome Collection launched an exhibition entitled The Institute of Sexology exploring the contributions and discoveries made by early pioneers of sex research. As part of this season, Glasgow Women's Library was invited to create a capsule exhibit of objects and texts that represented milestones and revolutions in our political, social and cultural views of sex.
While Wellcome Collection focussed on the men and women who 'made' sexology, Sex Between the Covers focussed on how their work changed women's everyday lives and experiences of sex. Exhibition curator Emma Smith was interested not just in sex as an act, but in all the things that influence and are influenced by sex. This led her to wider explorations of society, of love, relationships, family, art, literature, and gender.
Read Emma's introduction to Sexology and the Sex Between the Covers exhibition here.
Anti-Suffragette Postcards
The fight for women's right to vote in the UK kick-started many changes in the way we understand sex and gender. At the time, many people believed that the 'natural' system of men as breadwinners and women as housewives and mothers was threatened by granting women equal rights. The anti-suffragette postcards at GWL illustrate the propaganda used to highlight the consequences of extending voting rights to women, including neglected children, the destruction of the nation, enslaved husbands and 'inverted sexuality'.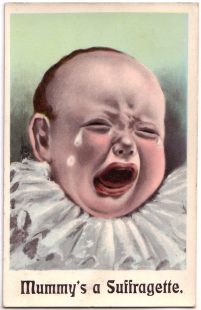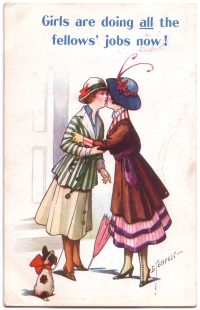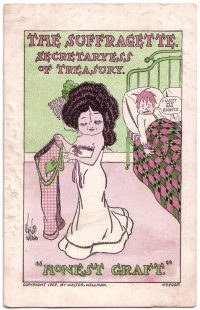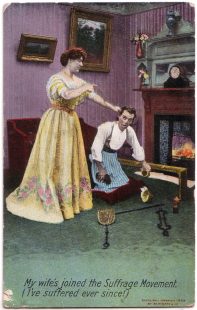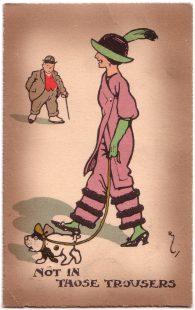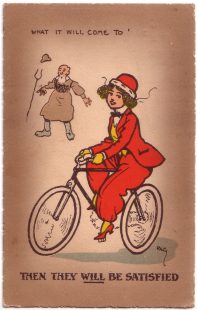 Every Mother is a Working Mother Badge
While researching her 1988 book If Women Counted, economist Marilyn Waring found that UN economic guidelines defined work traditionally done by women (such as childrearing, homemaking and caring for relatives) as 'of little to no importance'. Many women work what feminists call a double or triple-shift, working for an employer during the day, coming home to provide child care and often carrying out additional domestic chores in the evening. Many feminists have campaigned for women's unpaid work in the home to be considered as important as paid work, exemplified in campaigns including 'Wages for Housework'.
Spare Rib Magazine No. 9 (March 1973)
The media driven notion of women 'having it all' emerged in the mid-1970s (frequently misread as a feminist mantra) giving the impression to women that they could they could juggle family, career, marriage and social lives. While many women have fulfilling simultaneous work and home lives, some feminists believe that 'having it all' is just another myth to be busted. The notion of 'having it all' also eliminates elements of choice; many women may choose not to raise families, and many others may choose not to work as they raise children. Feminists argue that each choice is valid, and neither group of women 'has less' than women who choose to work while raising a family.
Marriage: A Medical and Sacramental Study
For many, sex was and still is an act reserved for married couples. This can mean that practical, medical advice surrounding sex education and sexual health become subsumed into a religious message which ignores many medical aspects of safe sex. A marriage guide from 1955 in the GWL collection typifies how an Irish Catholic school considered how sexual health should be taught to girls aged 11 and upwards. Many educators today continue to debate the efficacy of religious-based sex education.
The Citizens Housewives Guide
Created from articles included in the Glasgow Citizen, the Citizens Housewives Guide advises new wives on becoming the perfect cook, cleaner, decorator, laundress, beautician, mother, nurse and socialite. Discussion of sex is noticeably absent from the guide, indicating the ways in which women were discouraged from exploring and enjoying their own sexuality. This attitude can be traced from the mid-1800s to the free love movements of the 1960s.
Womanhouse: Film (1974)
Womanhouse, dir. by Johanna Demetrekas (1974). This documentary features two key pieces performed at the germinal feminist art space, Womanhouse in California in 1972. Cock and Cunt Play mocks traditional gender roles, as the hypermasculinised 'cock' character argues that the feminised 'cunt' must be passive and play out age old domestic duties and sexual demands or face punishment. In Three Women Play archetypal characters 'the hustler', 'the hippie', and 'the mother' discuss their experiences of womanhood in the 1960s and 70s. 'The hippie' tells her companions of a party she attended where acts of 'liberation' such as sex and narcotic use turned quickly to exploitation and abuse.
Womanhouse is available in the GWL archive – please contact us to organise a viewing.
Stonewall Postcard and Badge
Section 28 of the 1988 Local Government Act prohibited a local authority from 'intentionally promoting homosexuality' or 'promoting the teaching of the acceptability of homosexuality as a pretended family relationship'. Many supporters of Section 28 argued 'promoting' gay relationships would lead to widespread AIDS diagnoses, whereas its opponents argued that the act represented outdated ideas about sexuality and relationships. Section 28 was repealed in 2000 (Scotland) and 2003 (UK). Conservative Party Chair Francis Maude later described the policy as 'wrong and a mistake' (2006).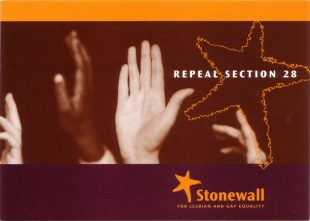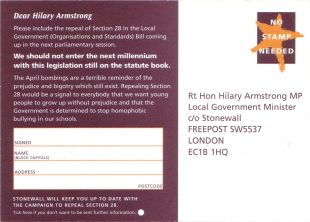 Lesbian Postcard Series, Leicester LGB Communities Resource Centre (1994)
Erotic images of female sexual expression, particularly images of lesbians, are often produced for heterosexual, male consumers. This postcard series depicts erotica produced by and for queer women to provoke discussion and enjoyment. Although these images can arguably be appropriated by a male audience, the production of the images embraces sexuality and desire as an active part of women's lives.
Spare Rib Magazine No. 7 (January 1973)
There have been attempts throughout the history of sexology to define the female orgasm. Sexologists, psychoanalysts and feminists have debated whether clitorally-stimulated or vaginally-stimulated orgasms were the 'true' orgasms, with little agreement with the physiology of orgasms remaining contested and the effects of the clitoris underresearched. This issue of the key feminist publication Spare Rib asserts: "The truth is that the liberated orgasm is an orgasm you like, under any circumstances you find comfortable".
Pleasure and Science: I Accuse! – Mette Ejlersen (1969) and The G Spot – Alice Kahn Ladas (1982)
These books are examples of female-penned medical studies exploring 'new discoveries' of female sexuality. Alice Ladas' The G Spot and Other Recent Discoveries About Human Sexuality aims to bring female sexuality to light, arguing for the existence of sexual phenomena such as the g-spot and female ejaculation.
Mette Ejlersen's I Accuse! is engaging and playful, addressing women and medical practitioners alike in its discussion of the misconceptions of female sexual experience "created by men and endured by women".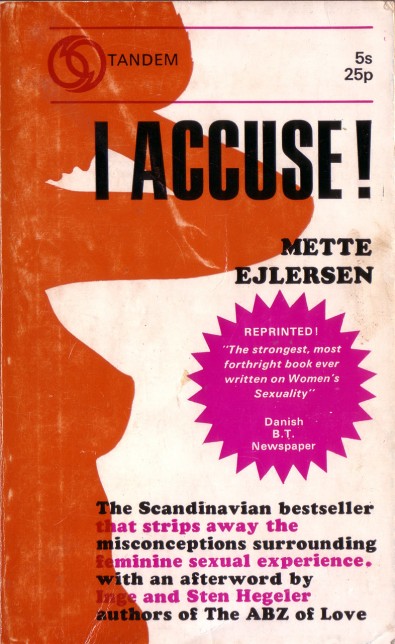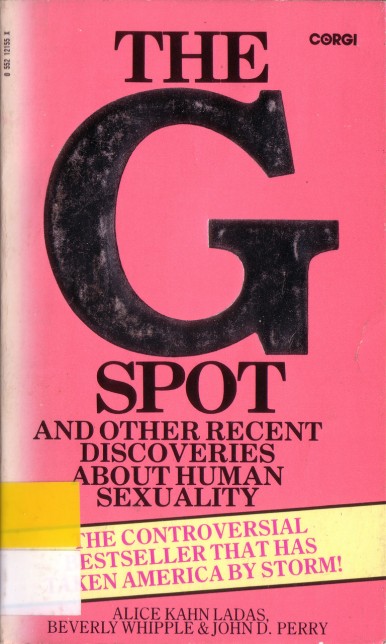 Spare Rib Magazine No. 191 (June 1988)
British writer Elinor Glyn pioneered mass-published erotic writings for a female audience in the early 1900s. While erotica has always had a wide audience, many cultures have viewed female sexuality as a taboo subject. Writers like Glyn asserted that erotic art and literature provides space for women to explore their own sexuality and desires.
Auto/Biographical Art
The art section of GWL's library contains work by feminist artists who have explored the female body as a site of innate sensuality independent from a sexual context or coupling. Martha Rosler's 1972 work The Body Beautiful is a series of 30 montages exploring the often idealised representation of the female body in art, erotica, and advertising.
In contrast, other feminist artists have explored a more realistic and encompassing vision of sensuality, from Joan Semmel's self-portrait nudes to Barbara Halnan's study of the aging female body in which she became "entranced with the shapes and rhythms of the body".
Health Consciousness Badges
Badges in the GWL collection highlight some key sexual health issues from the last 50 years. Abortion rights play a recurring role in discussion of women's sexual health. Early National Abortion Campaign badges dating from around the 1970s, correspond with unsuccessful abortion reform bills proposed in 1975, 1977, and 1979.
Safe Sex has also been an enduring concern for women of the 1st and 2nd Waves and queer campaigners especially following the onset of HIV/AIDS.
Note: On the 'Free Abortion on Demand' badge, [above right,] the chains of the bound woman read, 'Unwanted Pregnancy' and 'Back-Street Abortion'.
Menstrual Taboos (Caroline Gilfillan, March 1977)
Taboos surrounding female menstruation exist in many cultures and religions globally. In most cultures, this is attributed to the belief that menstruation is unclean. Studies conducted in the 1980s found that the majority of girls in the USA felt menstruation should not be discussed with males and as such became a site for feminist reclamation. This early work by poet and playwright Caroline Gilfillan describes a young girl's experience of 'the blood we are taught to hate'.
Medical Consciousness Raising Zines
One way to tackle social taboos and poor sources of information on women's health was for informed women to share information with others for whom medical information was less easily accessible. Zines ranging from the late 1980s to the mid-2000s, offered clear, important information about reproductive health in a way that is engaging and free from judgement.
Contraceptives
Changing attitudes to sex led to a growing market in chemical and physical forms of contraception. Research carried out for Women's Report journal in 1974 found that women purchasing chemical contraception encountered inadequate information and confusing instructions, and conflicting claims as to the effectiveness of the products available. A guide published by Which? in 1970 details some of the options available to women, including early intra-uterine devices and spermicidal foams.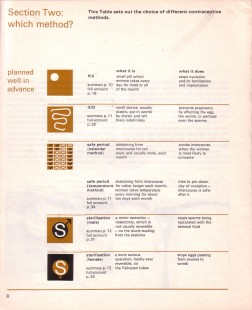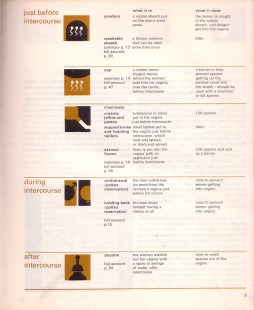 Do A Hundred Flinches Equal One Scream?
Essay by Lynn Alderson
Women's experience of violence differs in almost every context, from catcalling to physical and sexual abuse. In this manuscript in the Lesbian Archive at GWL, Alderson writes of solidarity between women, of understanding one another's experiences although they differ from our own. The key message of this piece is that life can continue after violence, and that the fight to reclaim our minds and bodies is long, but winnable.
Sara's Story: Animated Film by Women's Support Project
Female genital mutilation refers to the cutting of the genitalia of young girls for a variety of cultural and religious reasons. FGM was made illegal in the UK in 1985, and in 2003 the law was extended to criminalise FGM performed on a British citizen in another country. FGM has many potential side effects, including infection and life-long complications. FGM is a highly debated topic- many argue that it is a cultural rite of passage that ought to be respected. Sara's Story presents a different side to
the debate.
FGM Aware: Resources and Information to help tackle FGM in Scotland
Spare Rib Magazine No. 83 (June 1979)
Women who experience violence are often called upon to provide proof that they are not to blame for the violence enacted upon them. The Take Back The Night marches of the early 1970s consisted of women protesting against intimidation and the advised 'safety curfews' put in place for their protection from violent criminals. Several Take Back The Night marches occurred in the UK in 1977 in response to safety guidance following the Yorkshire Ripper Murders, expressing women's right to move freely without fear of harassment, violence, and sexual assault.
Rough Sex and Pornography: Books and Articles
The feminist sex wars of the 1970s and 80s were split between two factions; sex-positive feminists and anti-pornography feminists. Where anti-pornography feminists argued that pornography and certain sexual acts such as BDSM sexualise violence against women, sex-positive feminists believed that no one should place restriction on women's sexual enjoyment. The topic is still widely debated, from campaigns like No More Page 3, to studios producing feminist pornography and 'female-friendly' erotica.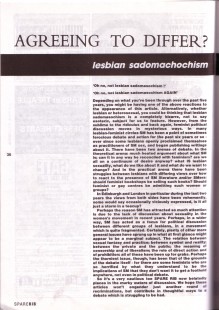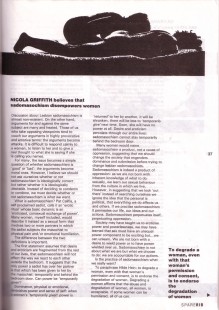 Domestic Abuse in Same-Sex Relationships
Many domestic abuse awareness campaigns focus on abuse committed by men against women in heterosexual relationships. In reality, abuse exists in different forms and in many kinds of relationships. A 2006 study interviewed LGBT people who struggled to recognise or report abusive behaviour because their experiences did not match the ways intimate partner violence is represented in media. Texts in GWL survey this subject from feminist, academic, legal and LGBT perspectives.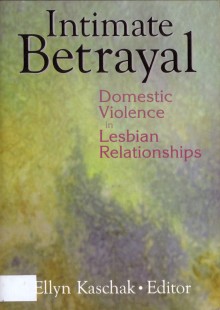 All the items from the Sex Between the Covers exhibition, along with many more books and materials on the subject of women and sex, sexuality and sexology, can be accessed in the GWL lending library, archive and museum collections – please contact us for more information.