Seeing Things is designed to give women the opportunity to explore cultural events across Glasgow, such as (but not limited to!) art, music, theatre or comedy, together with friendly and like-minded women. Since the start of 2014, the group has visited art and performance events in Glasgow and Edinburgh.
Here you can find out more about some of the events the Seeing Things group has been to this year, through the group members' own writing and reviews. Often they have written these pieces for their own blogs, so please check these out too.
The group is open to all women who are interested in attending more cultural events in Glasgow. If you are interested in joining the Seeing Things group, then please contact us and click here to find out about our upcoming Seeing Things trips, we would love to see you there!
Recent Seeing Things Posts: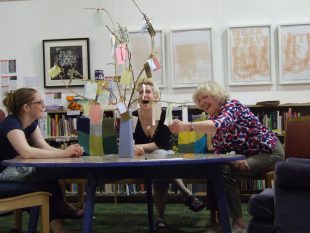 We're looking for new volunteers who are keen to learn and can bring enthusiasm, fresh ideas and a passion for GWL's values and work.