We're delighted to announce the next title in our Digital Book Group, The Shadow of the Crescent Moon by Fatima Bhutto.
Fatima Bhutto's debut novel begins and ends one rain swept Friday morning in Mir Ali, a small town in Pakistan's Tribal Areas close to the Afghan border. Three brothers meet for breakfast. Soon after, the eldest, recently returned from America, hails a taxi to the local mosque. The second, a doctor, goes to check in at his hospital. And the youngest, the idealist, leaves for town on a motorbike. Three hours later their day will end in devastating circumstances. The Shadow of the Crescent Moon chronicles the lives of five young people trying to live and love in a world on fire. Individuals are pushed to make terrible choices. And, as the events of this single morning unfold, one woman is at the centre of it all.
"Bhutto's novel offers a series of lucid encapsulations told from the perspective of one of Pakistan's most knowledgeable insiders." – The New York Times.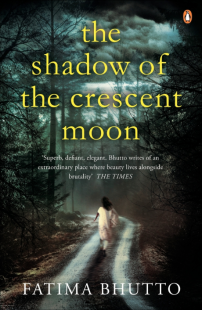 How to Get Involved
We'll be posting updates and related content to this blog. You can find all of the posts so far here. We'll make sure that we summarise discussions on our blog so that those of you without social media can still get a flavour of what is being discussed.
On Twitter, keep an eye on the #GWLBookGroup hashtag for all related tweets and please do share your own thoughts and insights. We'll be running two Twitter chats around The Shadow of the Crescent Moon at the end of the month on Wednesday 28th May at 1pm and 7pm. These chats will feature the same starting questions but you are welcome to join in on both.
New Facebook Group
On Facebook we've created a new closed group where we can gather all of the content and discussions. To join, simply request to join the group and we'll approve your request to give you access.
May's Book
In May, we read Anna Smaill's The Chimes. Anna very generously agreed to answer some of our questions and you can read her answers in our latest blog post.
Happy reading!