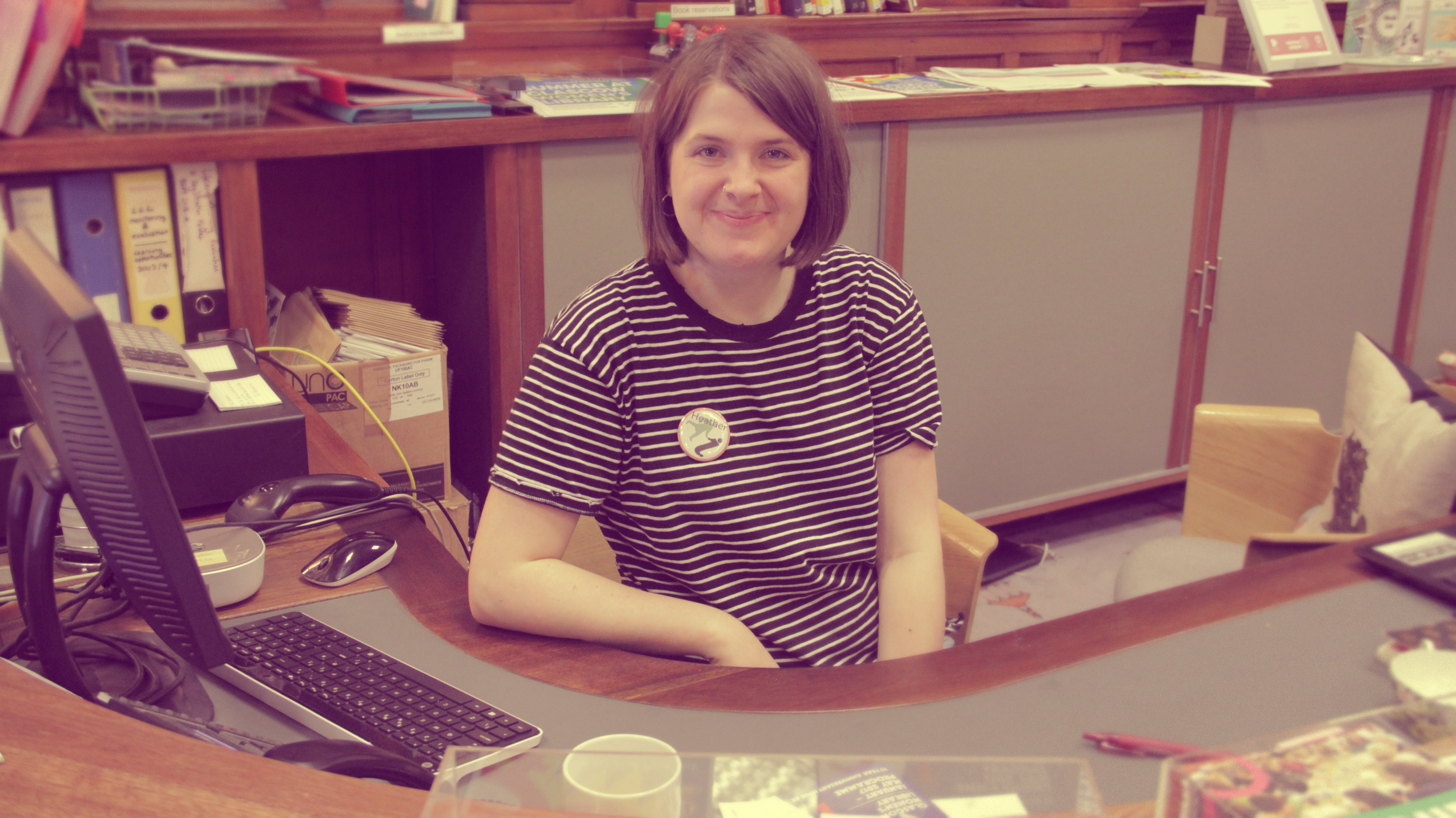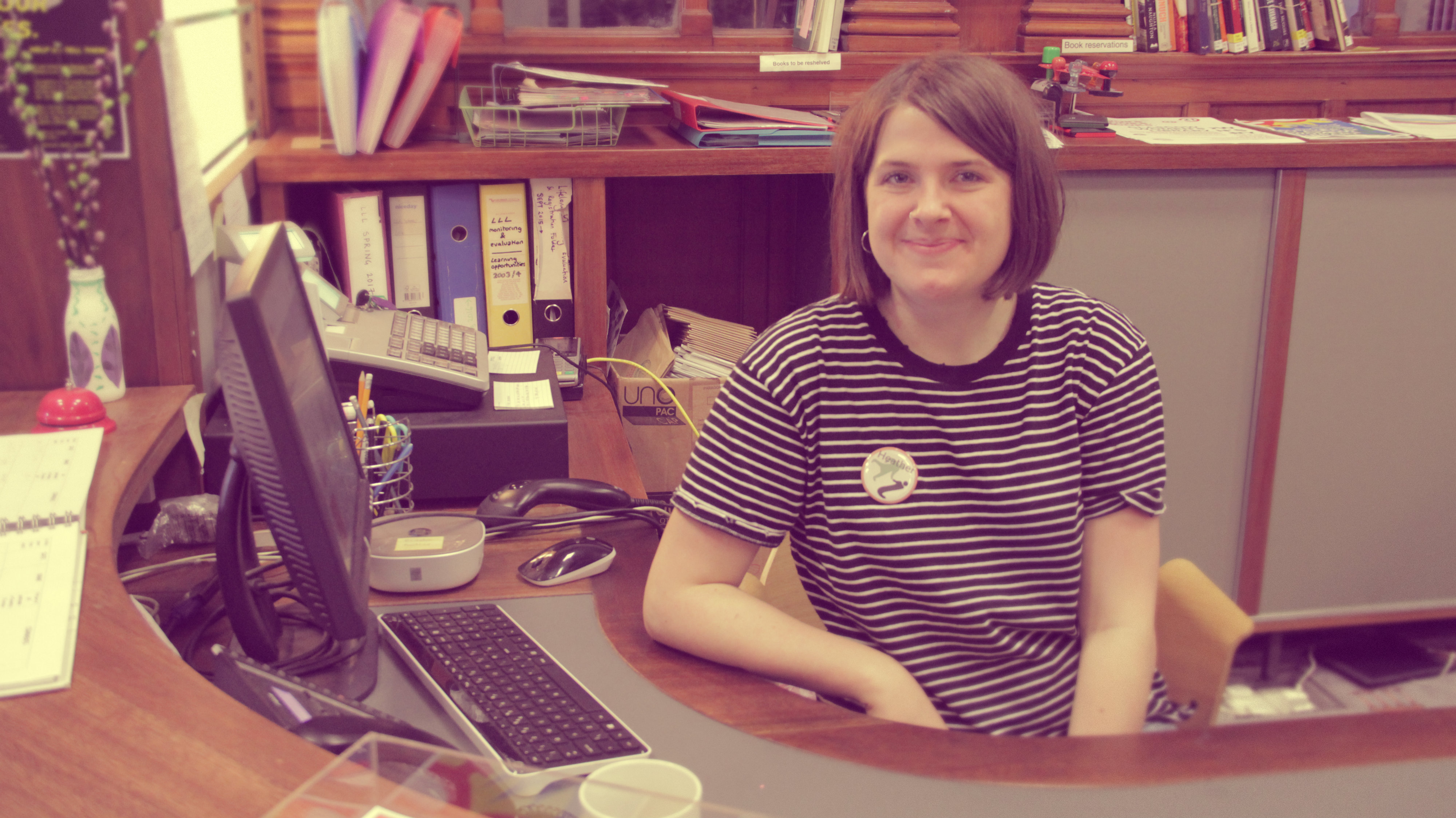 Can you tell me a bit about what you do?
I usually work on Front of House on Fridays. I sometimes help at weekend events and attend them too. Film screenings and stuff like that. I also eat a lot of cakes!
What do you most enjoy about GWL?
Meetings loads of different people. The good vibes when you come.
Who have you meet due to the library?
Lots of people. Everyone is very open and friendly .. I've made a lot of good relationships because of that reason.
What have you learnt?
I'm more confident and I've read more… I've learnt more.
What is the worst thing about the GWL?
Nothing. Too many biscuits…?
What is GWL to you? 
A really nice space. I come here every week for my wellbeing… I like it… its fun..
You can read about other volunteers and their experiences here.