Our published collection Mixing the Colours: women speaking about sectarianism has been featured on The Best of Scottish Books website who focus on the standout story In These Transgressive Spaces by Denise Mina.
The story tells the tale of two women facing personal adversity from hospital beds in faraway Guilford. From their distinctive accents, they recognise each other as inhabitants from a small mining town outside of Glasgow. As they dig through their own expectations and understanding of each other, they become complicit in shame, and fearful of judgement; they size each other up – will they oust each other's secrets?  Rooted firmly in experiences that belong solely to women, this modern story turns the division of sectarianism on its head: the very thing that divides these steadfast women is that which unites them.
As well as the commissioned pieces by Denise Mina, Magi Gibson and Eleanor Thom, the collection features work by participants of workshops, resulting in an intimate insight into how sectarianism affects women's lives – an insight that has traditionally been overlooked by other explorations into the subject.
By giving women's voice so prominent a stage to express their experiences, so often characterised by violence, it becomes clear that a theme that is common throughout the anthology is loss. We become acutely aware that there is no anger, or bitterness in the experiences that have been catalogued, but rather an overwhelming sense of loss: for fairness, for relationships or simply possibilities that didn't happen. Potentially beautiful human experiences have been extinguished by the heavy weight of division caused by sectarianism. The documenting of these stories then provides the first step in a healing process, creating a springboard where the future suddenly has far bigger possibilities.
'In These Transgressive Spaces' by Denise Mina and the other stories and poems are available to download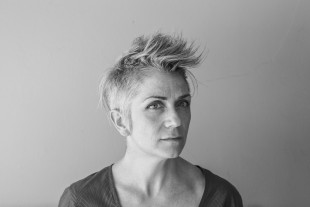 now.
Our programme of Mixing The Colours Events throughout August and into 2016 feature live performances by the writers.
The Mixing The Colours project is part of the Scottish Government Action on Tackling Sectarianism, and seeks to enable and empower the voices and experiences of women on the subject of sectarianism. You can find more information on the project here.