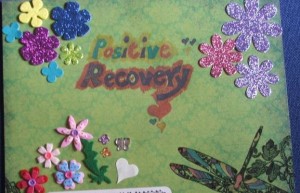 We packed our bags and cases with paper, glue, gems and lots of other fun things and headed off to North Lanarkshire in April to do some scrapbooking and lifebook taster sessions with a group of women who meet at SACRO in Motherwell. This organisation offers a range of services across Scotland, including learning, mentoring and other support to women exiting prison or women who are at risk of offending.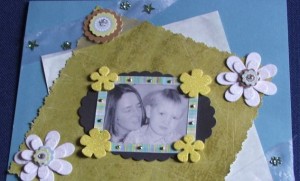 The group were shown scrapbooking techniques, shown some examples of the lifebooks which have been created by other groups in the library and then created their own pages about their families, their interests and special moments in their lives. Some lovely pages were created covering everything from family birthdays to football teams!
The women were very creative and really enjoyed this taster session. It was great to meet them – thanks to SACRO for inviting us along and to the women for all their hard work. Scrapbooking sessions will also be happening at GWl in Glasgow as part of our summer programme. For more information, see our summer programme. If you are based outside Glasgow and would like to find out more about organising scrapbooking sessions contact Morag Smith or telephone 0141 248 9969.